What is PAYLINK?
An ALL-IN-ONE
Software as a Service (SaaS) designed to streamline workforce operations.
Features include HR Management, Time & Attendance, Business Unit Management, Payroll and more, all accessible through PAYLINK Cloud Network.
This software is built to increase efficiency, ensure accuracy and improve productivity at a low cost.
Why Choose PAYLINK
PAYLINK is dedicated to meet and exceed the business needs of any size company, in various industries. Our end to end Integrated Solution provides the workforce intelligence needed to be strategic in managing labor costs, maximize profits, increase operational efficiency, ensure accuracy and improve productivity.
Human Resources Management
Whether your needs are to reduce the manual workload, empower your managers & employees through self service options or more effectively manage your human capital, PAYLINK suite of human resource services can help.
Business Unit Management
If you have a single location or multiple locations, our flexible business unit module offers the ability to customize department and job title information with salary and invoicing configuration tools . You can also virtually manage device connectivity.
Time and Attendance Managemet
The time and attendance module not only tracks hours worked in real time, it allows supervisors and managers to edit employee time cards. The software is so sophisticated that it indicates who made the change and the time the edit was made.
Payroll Processing
PAYLINK Payroll allows for quick & easy payments, tax rates, compensation and witholding management. Since this module is built within the platform it makes the paying process more cost efficient, transparent and lets you keep track of all payroll information when needed.
Reporting
Have the power to generate, view, print and export reports as you need them, in PDF or CSV format. You can choose from our list of on-demand reports or we can customize it with your preferences. You will always have your quarterly and anual reports on hand.


Compliance Services
This services free your company from the time lost and costs associated with filing and paying all federal and state Agencies. Our services include preparation, filing and deposits based on your company needs.



How it works
Recruiting, employee schedule oversight, and payroll, all, in one easy, simple and user friendly, yet powerfull platform, PAYLINK.
Engage
Employee Clocks-in trough one of our 4 methods.
Approve
Manager or supervisors edit and aprove timesheet.
Pay
In charge personel generates and process payroll.
Multiple Time Collection Methods
We offer several time collection methods, based on your business needs
Terminal
High Image Quality fingerprint sensor
One touch 1-second user recognition
Built in Serial and ethernet port
Integrated WiFi
Multi-language support
Stores 100 templates and 30,000 transactions
Multiple Time Collection Methods
We offer several time collection methods, based on your business needs
Mobile
Web based clock in mechanism
Instant activation
Android and IOS compatible
Geographic localization(GEO Tag)
Fast and easy real time clock in process
Multiple Time Collection Methods
We offer several time collection methods, based on your business needs
Desktop & IVR
(Desktop)USB fingerprint sensor
Compact size and rugged construction
Excelent image quality and rotation invariant
(IVR) Automated telephone system
Provides pre-recorded voice to collect employee time attendance information
284,288
Payroll transactions
138,165,219
Gross payments
Interested In Meeting With Us For a Presentation?
Send company name, number of employees, name and phone number of contact person.
What Our Partners Say
Hundreds of end users, thousands of engaged employees, millions in payroll payments, all in one solution, Paylink.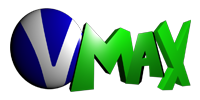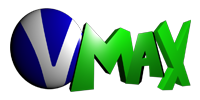 Register For Our Newsletter.
Sign up for our software updates news, insider perspectives and our market analysis.